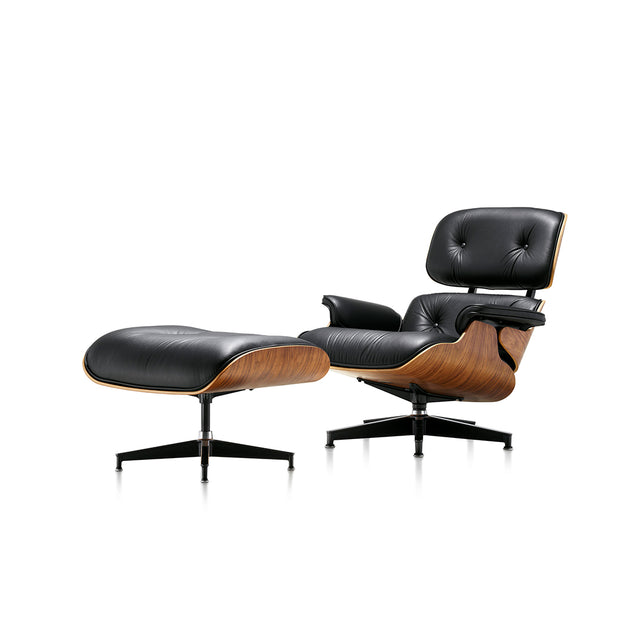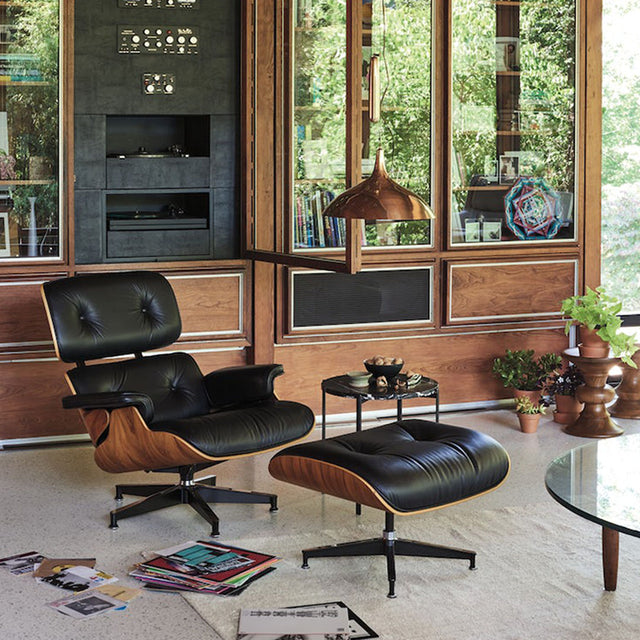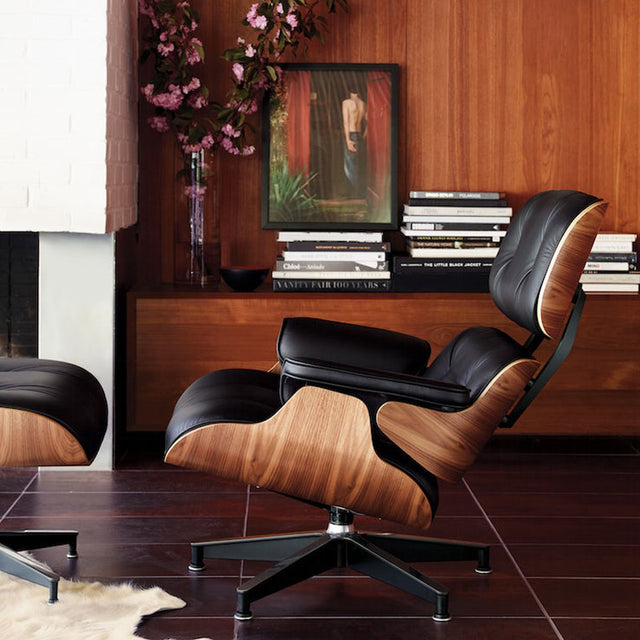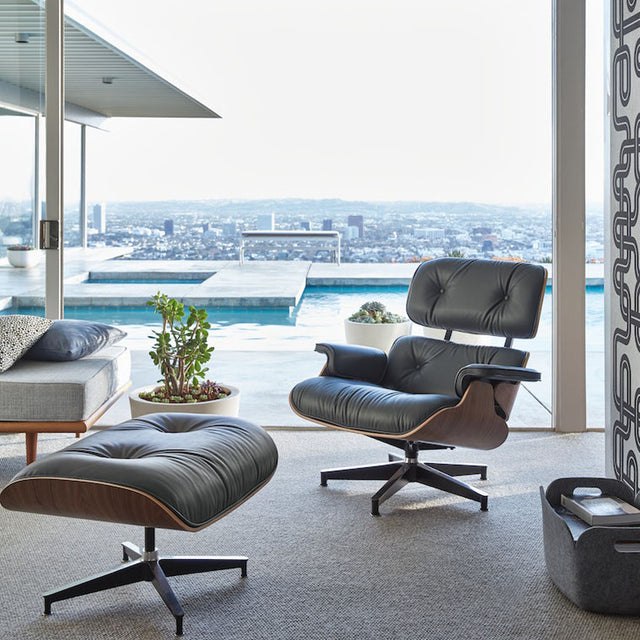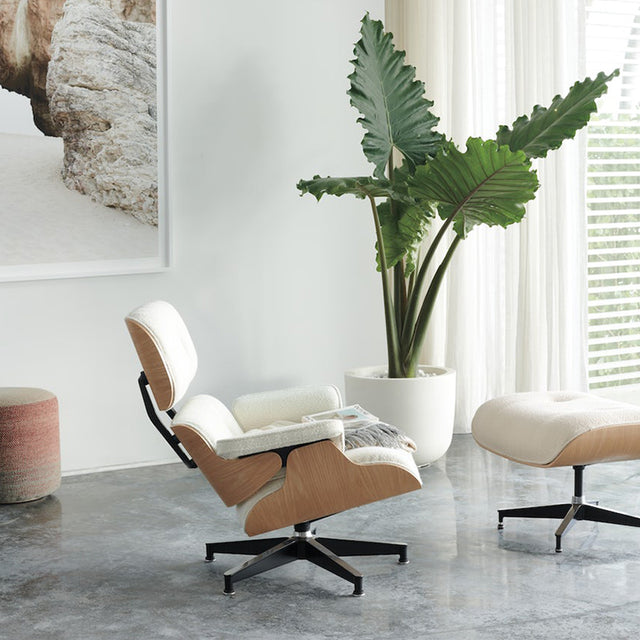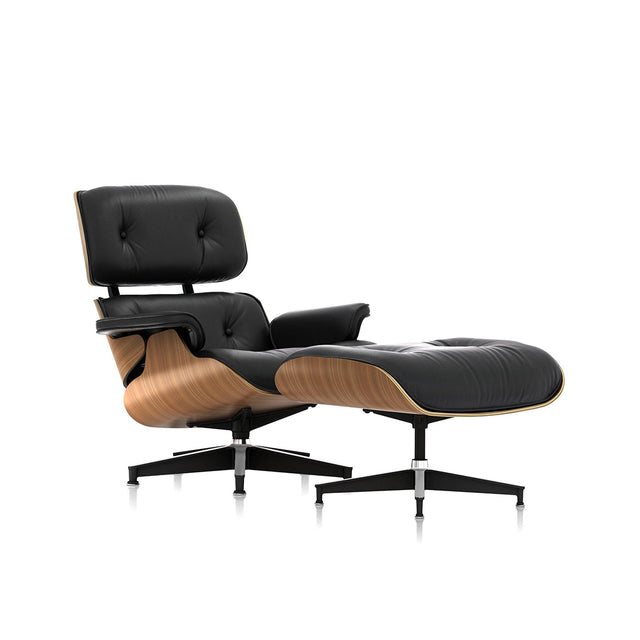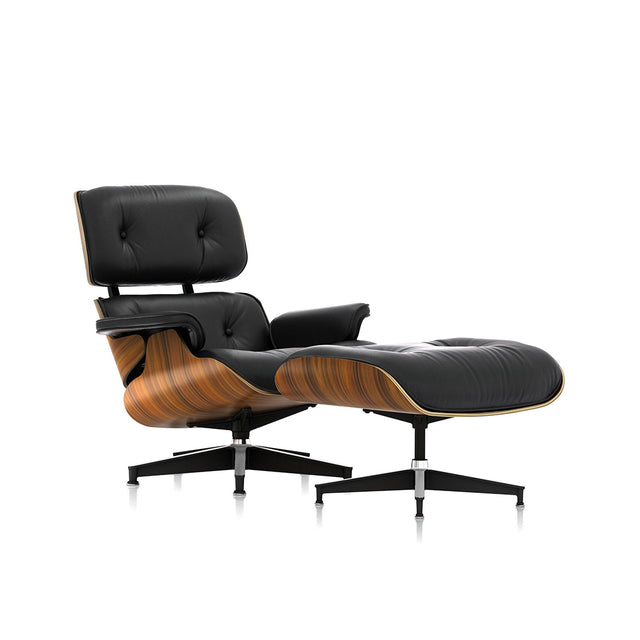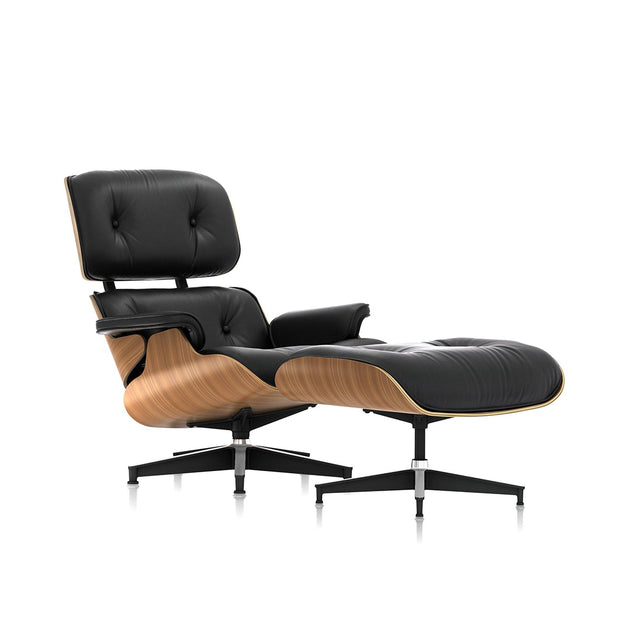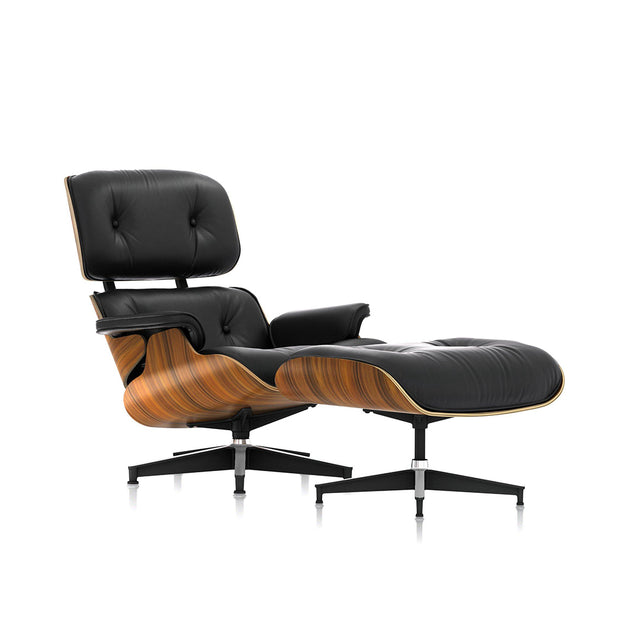 Authentic Comfort, Timeless Support
Sebagai sebuah karya ikonik yang sudah diakui oleh dunia, kursi Eames Lounge and Ottoman yang dibuat pada tahun 1956 ini merupakan perwujudan dari keinginan pasangan desainer Charles dan Ray Eames, yang bercita-cita menjadikan dunia agar lebih baik, dimana segala sesuatunya dibuat untuk bisa menikmati hidup dengan sebaik-baiknya.

Keikonikan kursi Eames Lounge and Ottoman tak lepas juga dari keunikan proses pembuatannya, karena hingga sekarang setiap bagian dari kursi Eames Lounge and Ottoman masih dipasang dengan tangan untuk menjamin kualitas tertinggi yang disematkan dan mencerminkan keahlian pembuatannya.

Tak heran, saat sering digunakan dan seiring bertambahnya tahun penggunaan, kursi Eames Lounge and Ottoman terasa makin nyaman sebagai tempat bersantai untuk menikmati waktu, melahap lembaran halaman bacaan cetak, bahkan menekuni ribuan judul buku digital populer, maupun menenggelamkan diri bermain mobile game favorit.
Designers
Charles and Ray Eames
Product Features
Salah satu desain paling ikonik di abad ke-20.
Terbuat dari bahan berkualitas kulit asli yang lembut atau kain mohair dengan molded plywood.
Di bagian bawah kursi tercetak gambar medali sebagai tanda keaslian.
Sangat sesuai untuk ditempatkan di ruang keluarga, ruang tamu maupun ruang eksekutif di perkantoran.
Dimensions
Classic
| | |
| --- | --- |
| Height  | 31.5 inches (80,01 cm) |
| Width | 33.5 inches (85,09 cm) |
| Depth | 35 inches (88,9 cm) |
| Seat Height | 16 inches (40,64 cm) |
| Seat Width | 21 inches (53,34 cm) |
| Seat Depth | 21.5 inches (53,97 cm) |
| Weight  | 95 lbs (43,09 kg) |
| Weight Capacity | 250 lbs (136,07 kg)
 |
 Tall
| | |
| --- | --- |
| Height | 33.25 inches (84,45 cm) |
| Width | 33.5 inches (85,09 cm) |
| Depth | 37.75 inches (95,88 cm) |
| Seat Height | 16.5 inches (41,91 cm) |
| Seat Width | 21 inches (53,34 cm) |
| Seat Depth | 23.25 inches (59,05 cm) |
| Weight | 100 lbs (45,35 kg) |
| Weight Capacity | 250 lbs (136,07 kg)
 |
Ottoman
| | |
| --- | --- |
| Height  | 17.3 inches (43,51 cm) |
| Width | 20.75 inches (52,75 cm) |
| Depth |  21.5 inches (54,61 cm)  |