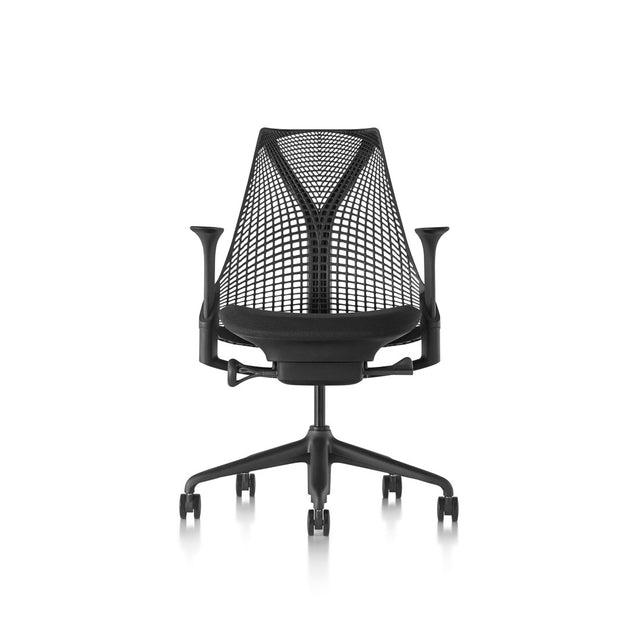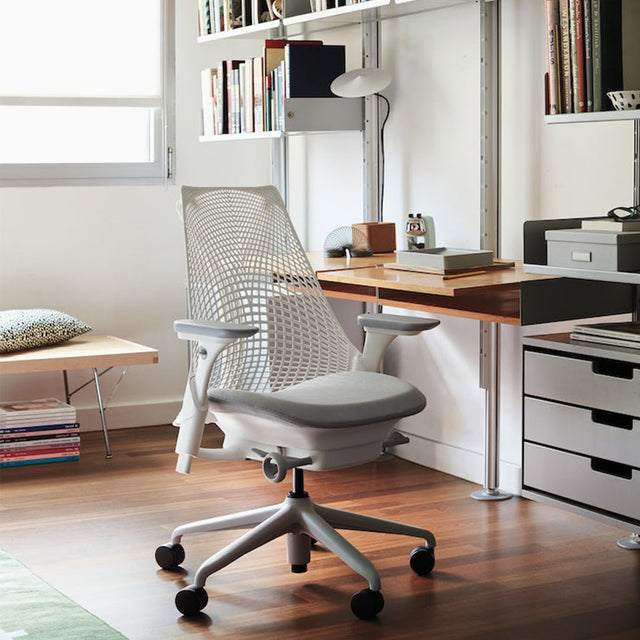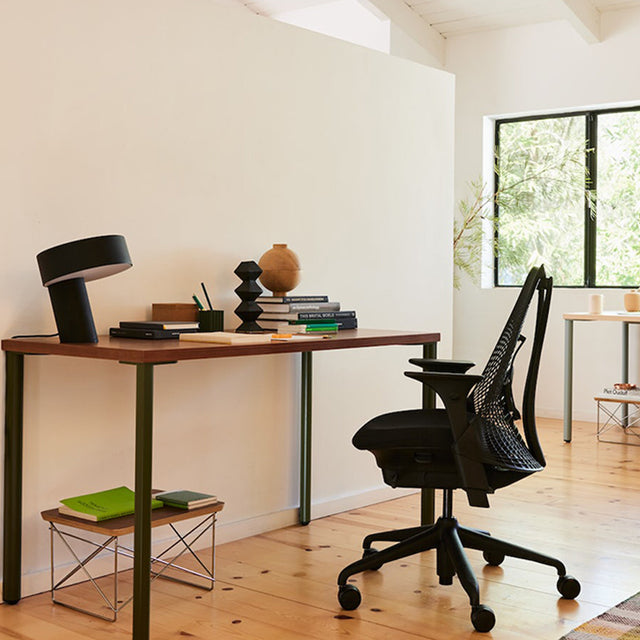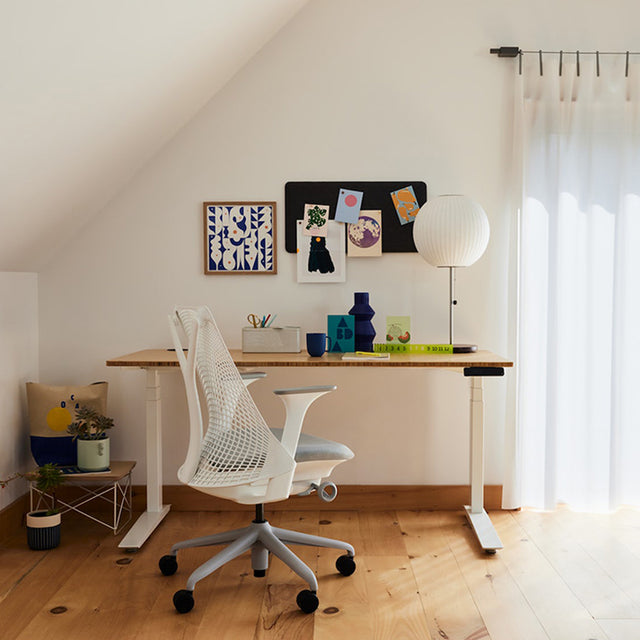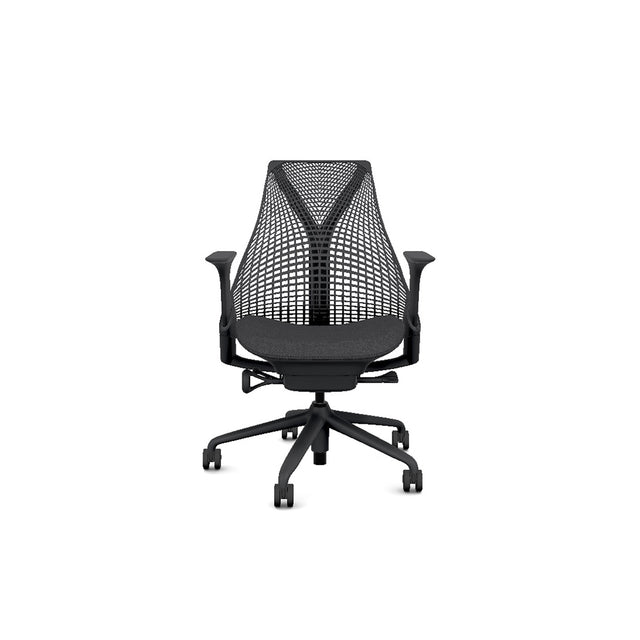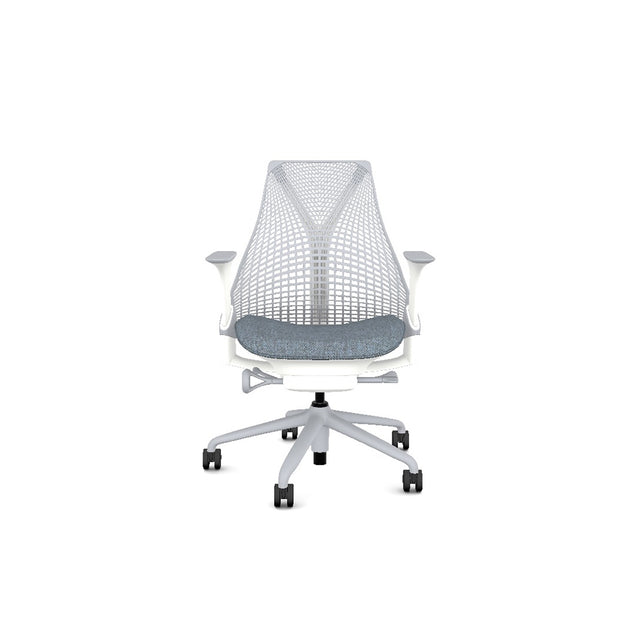 by Herman Miller
Herman Miller Sayl Chair
IDR 11.996.880
IDR 14.996.100
Geometry in Motion

Pada sebagian orang, sebuah kursi tidak hanya diartikan sebagai tempat untuk duduk belaka. Ada nilai-nilai tersendiri selain fungsinya yang melekat, seperti desain yang bagus, ergonomik, mampu menjaga posisi duduk yang tepat atau menjaga kesehatan tulang punggung dengan baik. Kursi Sayl menjadi salah satu kursi ergonomik dari Herman Miller Ergonomic Workspace yang memiliki tiga keunggulan tersebut.

Kursi modern ini dilengkapi dengan penyangga tulang punggung inovatif berbentuk Menara-Y, yang juga menjadi ciri khasnya dan merupakan geometri serupa yang diterapkan pada sistem penyangga Golden Gate di San Fransisco, Amerika Serikat. Sandaran punggung terbuat dari bahan elastomer berventilasi anti gerah yang fleksibel untuk setiap posisi duduk sehingga menjaga kesehatan tulang punggung sekaligus menawarkan kenyamanan duduk sepanjang waktu.

Kursi Sayl mendapatkan beragam penghargaan, termasuk FX International's Interior Design Award for Best Workplace Seating dan TreeHugger's Best of Green: Design and Architecture Category pada tahun 2011.

Tak salah jika karena kerampingannya, keindahan desainnya, keergonomikannya, dan kenyamanannya menjadikan kursi Sayl sebagai kursi belajar idaman siapa saja.
Designer
Yves Béhar
Product Features
Sandaran punggung dari bahan elastomer memudahkan sirkulasi udara saat diduduki sehingga anti gerah.


Harmonic Tilt mengatur tekanan pada sandaran sehingga punggung bisa bersandar dengan nyaman dan tubuh bebas bergerak secara leluasa.


Lengan kursi bisa sepenuhnya disesuaikan ketinggiannya.


90% dapat didaur ulang.


Garansi 12 tahun.
Specification
Arms - Height Adjustable Arms
Tilt - Tilt Limiter and Seat Angle
Seat - Adjustable Seat Depth
Caster - 2.5 inch Carpet Casters
Dimensions
| | |
| --- | --- |
| Height | 40.75 inches (103,5 cm) |
| Width  | 24.5 inches (62,23 cm) |
| Depth | 26 inches (66 cm) |
| Seat Height | 20.5 inches (52 cm) |
| Seat Width | 18 inches (45,72 cm) |
| Weight  | 54 lbs (24,49 kg) |
| Weight Capacity | 350 lbs (159 kg) |